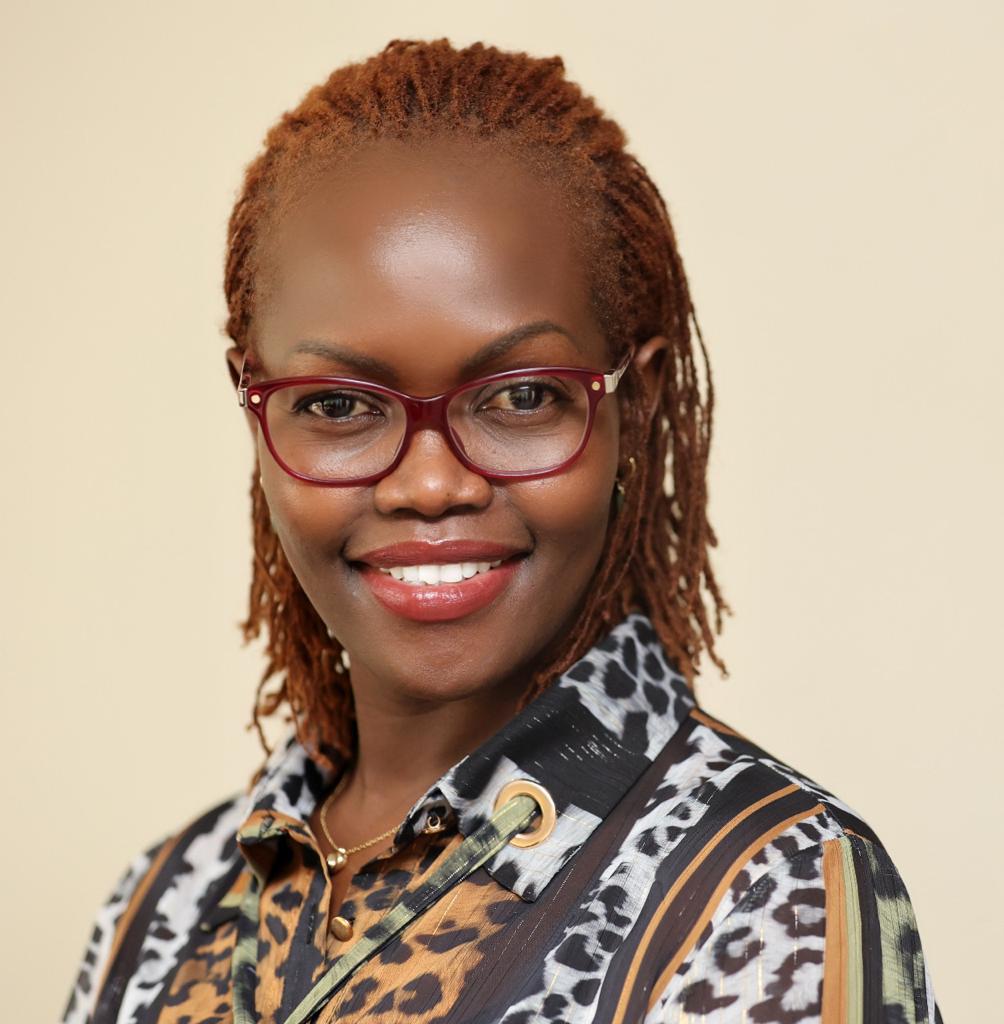 Company Secretary & General Manager Legal Services
Lydia Sitienei is an Advocate of the High Court of Kenya, Company Secretary and Governance auditor with demonstrated knowledge and over fifteen (15) years of professional experience in the practice of law in institutional corporate milieus within the financial, pensions and energy sectors.   She has been engaged in cross border bilateral trade negotiations and provided legal and transaction advisory in the Eastern African region power exchange/Trade, interconnection projects such as the Northern Corridor Integration Project (Kenya Uganda Rwanda) and the Eastern Electricity Highway Interconnector Project (Ethiopia- Kenya-Tanzania) within the East Africa Power Pool (EAPP).  Lydia has served as a Standing Committee Member of the East and Central Africa Social Association (ACASSA) and an expert for the East African Community (EAC) on EAC Pensions and Insurance Sectors Integration.  
 
She holds a master's degree in Public Policy & Management from Strathmore University and is an alumnus of the coveted Advanced Management Programme (AMP) from Strathmore Business School. She has been trained at the IESE Business School, China Europe International Business School (CEIBS) and New York University Robert F. Wagner Graduate School of Public Service. Her other academic and professional qualifications include- Bachelor of Laws Degree from the University of Buckingham (UK); Postgraduate Diploma in Law from the Kenya School of Law; Certified Public Secretary (CPS-K), and Accredited Governance Auditor. She is an active member of the Institute of Certified Secretaries of Kenya (ICSK), the Law Society of Kenya (LSK), Institute of Directors (IOD-K), East Africa Law Society (EALS) and the Chartered Institute of Arbitrators – Kenya branch(CiArb).
 
Lydia is a strategic leader and an exceptional thinker with a conviction that Africa's public and private sector organizations can deliver Africa's development agenda through good governance practices and effective leadership that promote regional integration and strengthen economic blocks.