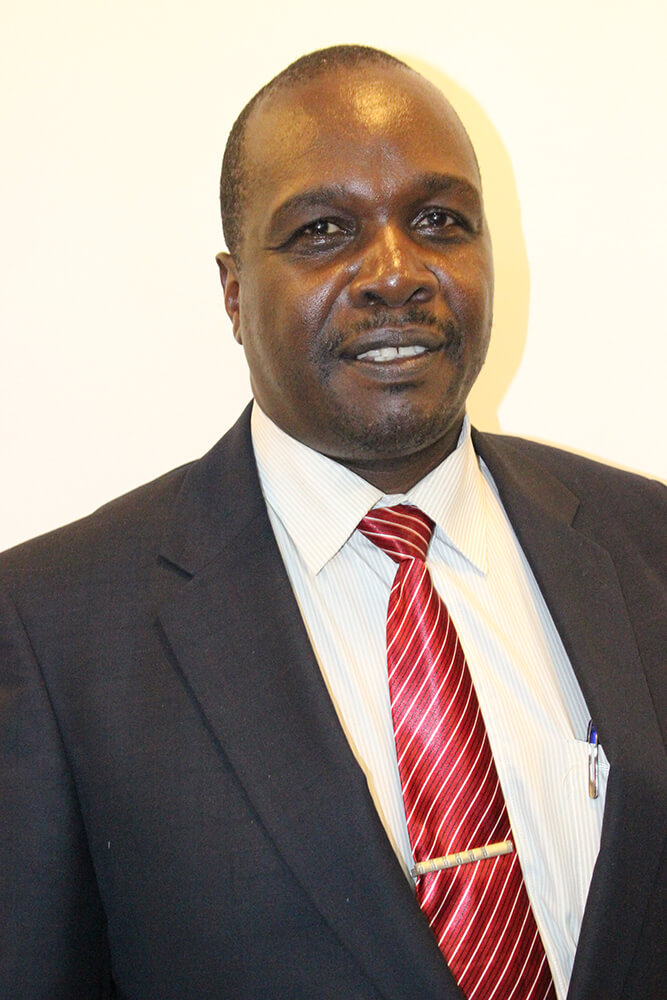 Alternate Director to Maj. Gen. (Rtd) Dr. Gordon O. Kihalangwa, CBS
Eng. Julius Mwathani was born in 1960. He is registered by the Engineers Registration Board of Kenya and is a member of the Institution of Engineers of Kenya. He has wide experience in public sector management, having worked for more than 22 years in various senior positions in Government.
He holds a Bachelor of Science degree in Mechanical Engineering and an Executive Master of Business Administration degree.