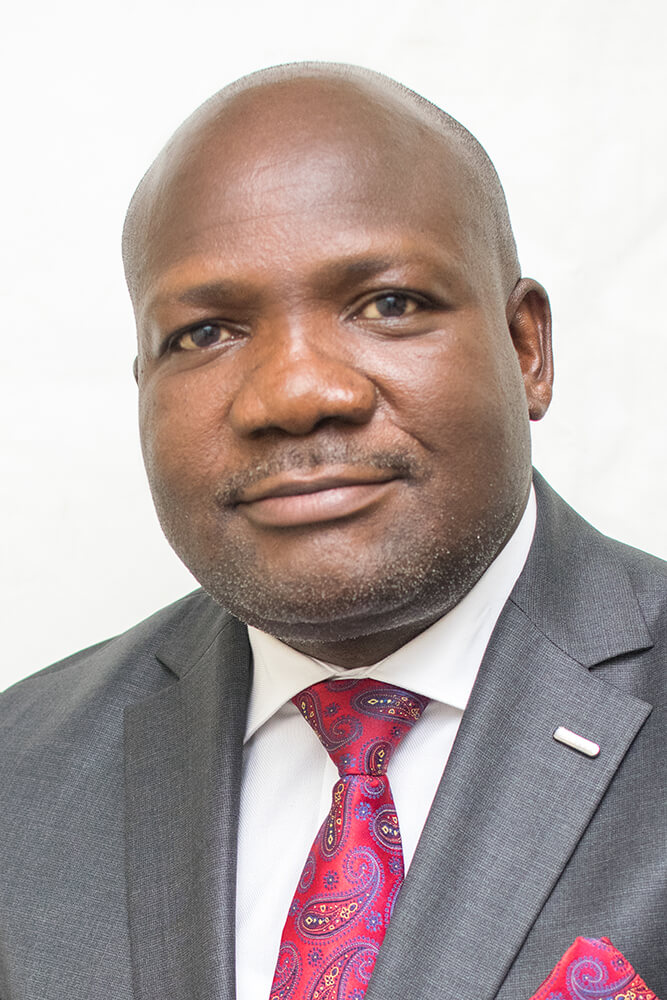 Managing Director
As the Managing Director, FCPA Fernandes Barasa, OGW has successfully steered the Company in achieving significant milestones. Through his leadership, the Kenya Electricity Transmission Company Ltd (KETRACO) has constructed a total of 2,704km 132kV, 220kV, 400kV and 500kV HVDC Transmission Infrastructure.

He oversaw the successful completion and energization of the 328Km 220kV Rabai-Malindi-Garsen-Lamu and the 234Km 132kV Kindaruma Mwingi Garissa transmission line projects in 2016. The projects enabled the first connection of Lamu and Garissa Counties to the National Grid.
The energization of the 482Km 400kV Mombasa – Nairobi transmission line in 2017 under his leadership stabilised power within Nairobi and its environs.  In 2018, he successfully completed and energized the 435Km 400kV Loiyangalani – Suswa Transmission Line, a mega project comprising of 999 towers, traversing seven counties namely Marsabit, Samburu, Laikipia, Nyandarua, Nakuru, Kajiado and Narok. This project is lauded for evacuation of clean energy from the Lake Turkana Wind Farm and stabilizing the National Grid.

Recently Fernandes completed and energized the 400/220/132kV Olkaria -Lessos – Kisumu Transmission Line that has increased electricity access, reliability and stability in the West Kenya region. He has also successfully implemented the largest Regional Power Project connecting the East and Southern Africa Power Pools. The Ksh. 63 Billion 620Km 500kV HVDC Eastern Electricity Highway Project is a game changer and will facilitate regional power exchange and power trade between Ethiopia and Kenya. The project scope also involves construction of the first 400kV Converter Station in the Country which is scheduled for energization and commissioning later in the year.

Under his leadership and in line with the Big 4 Agenda, the National Grid has increased electricity connectivity rate to over 70%, reaching over 8.6 Million Kenyans.  The Transmission Infrastructure has expanded from 330km to 2, 704Km and is expected to increase to 3,324Km by the close of the year when the Eastern Electricity Highway Project is energised.

His other notable achievements include overseeing the growth of KETRACO's assets from an asset base of Ksh. 8.2 Billion to Ksh. 200 Billion as at 30th June 2021. He has been instrumental in key decision making on project funding, National Policy on acquisition of land for Right of Way and implementation capacity enhancement mechanisms that are critical in expansion of the National Grid in Kenya and within the region.

Fernandes has also placed the Company on a path to continuously build and strengthen its capacity to undertake Operations and Maintenance function which is critical in sustaining the continuous stability, reliability and availability of power.

He holds a Master of Business Administration (Finance), a Bachelor of Commerce (Accounting) from the Kenyatta University and a Fellow of the Certified Public Accountant of Kenya (ICPAK). Fernandes is a former Chairman of the Institute of Certified Public Accountants of Kenya (2015 - 2017).

In his personal capacity he is involved in various community development initiatives in his home county which have greatly transformed livelihoods.