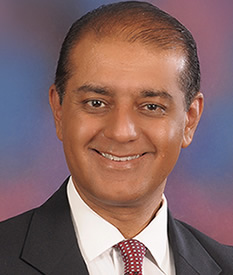 Director
Mr. Sanjay Gandhi is the COO of Kurrent Technologies Ltd.  He is a Civil, Structural and Environmental Engineer whose experience in the oil and gas industry spans over 29 years, working in Kenya and overseas.
He is a Registered Lead Expert with the NEMA and a Registered Safety and Health Adviser licensed by the DOSHS.
Mr. Gandhi is a Certified Instructor with the International Association of Drilling Contractors (IADC) for the HSE Rig Pass Program. 
Mr. Gandhi is the Chief HSE Trainer for KTL which is registered with DOSHS as a S&H training institution.
He is also the licensed Contract Instructor in Africa and Western Asia for TapRooT®, a root cause analysis system developed in the USA and has deployed the system for several blue chip oil, gas, mining and construction companies in Africa, Asia, Europe and the USA.
Mr. Gandhi is the founder of the Oil Spill Mutual Aid Group (OSMAG) which was formed in 1999.  He is the author of a number of national documents currently in use in Kenya including the National Oil Spill Response Contingency Plan (NOSRCP), Highway Emergency Response Plan (HERP), Petroleum Sub-sector EIA/EA Guidelines and Pollution Prevention Guidelines (PPGs).