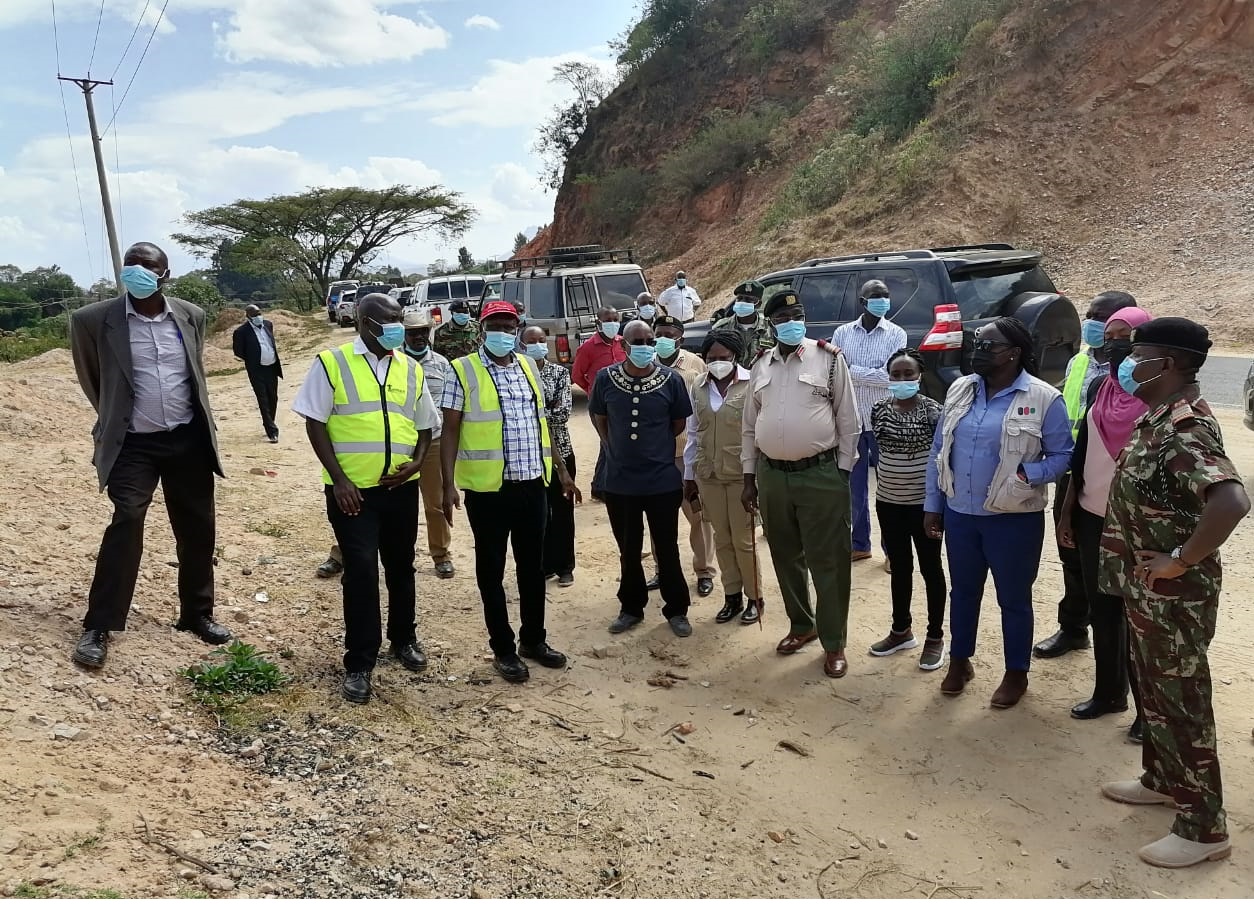 The Rift Valley Regional Development Implementation Committee (RDICC) has today visited the 220kV Turkwel – Ortum - Kitale transmission project to assess its progress and acquaint themselves with challenges affecting its implementation with a view to recommending and/or implement appropriate solutions.
The transmission project financed by the Government of Kenya (GoK) and Exim Bank of China will Improve the power quality and reliability at Kitale, Ortum, and their environs. This ongoing 138km single circuit line has a rating of 200MW and runs from the Turkwel power plant to Ortum and Kitale. The project includes two substations at Ortum and Kitale and an expansion at Turkwel substation which will provide an alternative power supply path for power generated at Turkwel.
Once completed, this line will also provide an alternative evacuation path for Turkwel hydropower plant and supply power to the proposed cement plant at Ortum. The project will also improve power supply, reliability and provide stable voltage profiles within the greater North Rift region.
The Rift Valley Regional Commissioner (RC) Mr. George Natembeya, commended KETRACO on her efforts towards providing reliable, efficient, and effective national electricity transmission and promoting power trade for sustainable socio-economic development.
Speaking on behalf of Managing Director, FCPA Fernandes Barasa, OGW, the Project Manager Eng. Samson Akuto affirmed that once completed, the line will provide an efficient and reliable power supply to Kitale, Ortum, and its environs.
"Business entities such as the Turkwel power plant and the Standard Gauge Railway will benefit from the completion of this transmission line, "said Eng. Akuto.
"We appreciate that energy is key to the economic and social transformation of our country. Therefore, KETRACO is working round the clock to ensure a stable transmission infrastructure to address high electricity tariffs," Eng. Akuto added.
The visit by the RDICC is a subsequent one after two successful visits of the same kind at the 400kV  Suswa substation and the 400kV Olkaria – Lessos - Kisumu transmission project on 16th February and 25th February respectively.