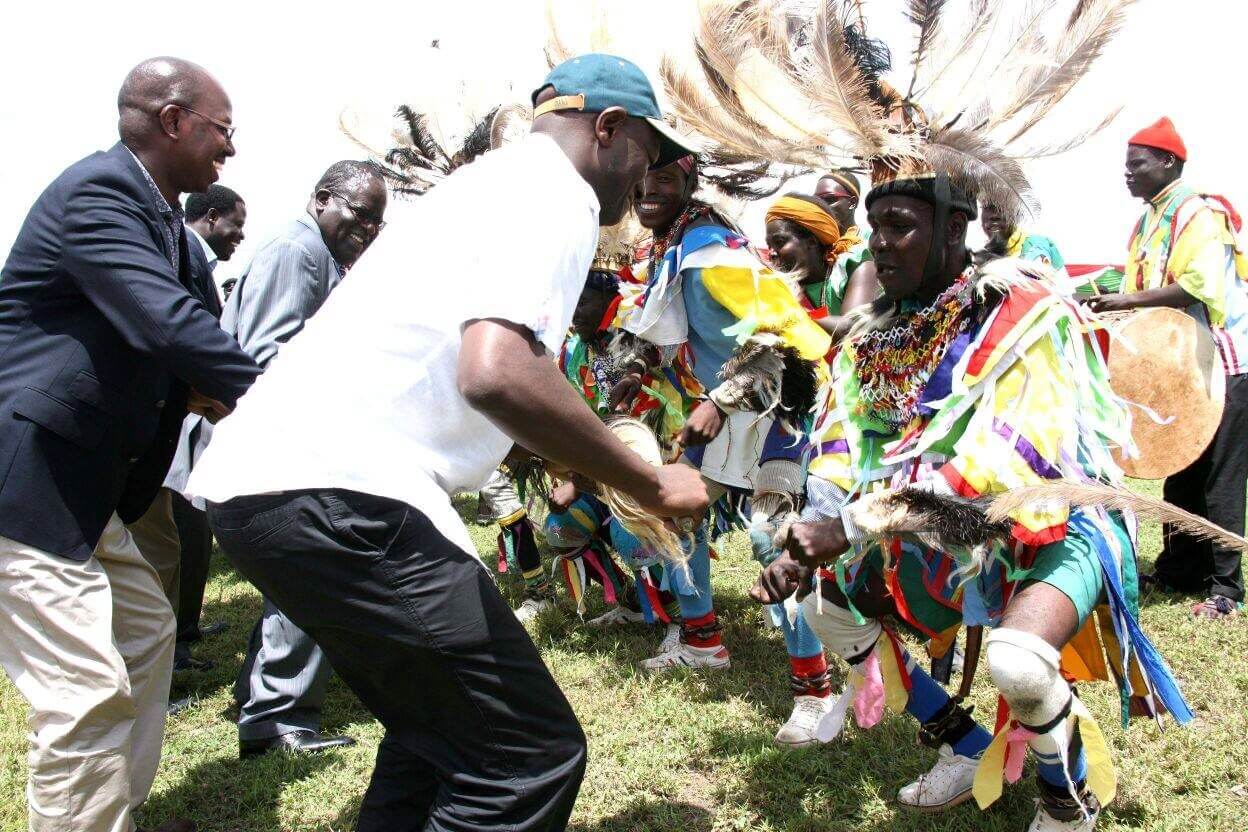 The Kenya Electricity Transmission Company Limited (KETRACO) has today conducted a ground breaking for the Homa Bay substation site for the 100km 132 KV Sondu – Homa Bay – Awendo electricity transmission infrastructure project.
This project is funded by the Government of Kenya (local component) which covers compensation for loss of land use, structures and crops. The KCB Bank of Belgium also steps in as the project's foreign component. It finances the design, construction and commissioning of the project.
 The estimated cost  for this project is close to a total of Kshs. 2.3 billion with the local financer (GoK) covering the Right of way compensation cost for land, structures and crops – Kshs. 1,423,634,747.50. The foreign financer (KCB Bank Belgium) contributes Euro 16,000,000. The contract for the construction of this line will be executed by CG Holdings of Belgium. This contract was effective on August 2015 and expected to end on April 2017. Apart from Homa Bay, this 100 km project traverses the Kisumu and Migori Counties as well.
On completion, this project will ensure an improvement and efficiency of power supply to Homa Bay County and its vicinities. The existing power network in southern Nyanza will also be strengthened through this project hence an increase to electricity access. The project will see to an improvement of the quality of supply within the entire region.
This project also aims at improving voltage profiles within the Kisumu, Homa Bay and Migori counties. An increase in reliability of electrical energy supply will also be realized by ensuring redundancy of supply either from Sondu Hydropower generating station or Awendo which is fed from Kegati. This availability of reliable electrical energy will ensure an overall development of the South Nyanza region.
Speaking during the event was KETRACO'S AG. MD FCPA, Fernandes Barasa who said the completion of this project will make a fulfillment in line with the Government of Kenya's plans to increase access to electricity from the current 4% in the rural areas to about 40% by 2020 and is also in line with the vision 2030's goals.
For more information contact
Raphael Mworia
Manager Corporate Communications
KETRACO
0702-949951/020-4956210